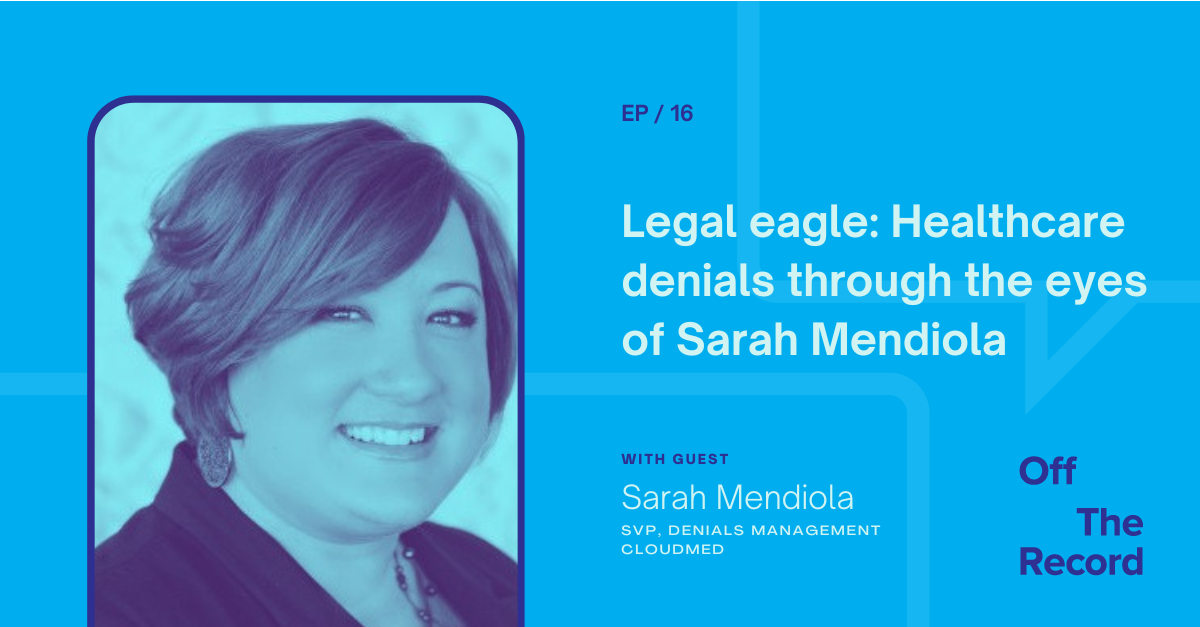 Denials are a reality of life in the mid-revenue cycle. And they're not going anywhere. As Medicare Advantage (MA) grows—MA Organizations statistically deny more care than traditional Medicare—the volume of denied claims will only keep growing.
I wanted to talk about this subject with someone who not only understands the current mine-filled landscape, but knows how to overturn a denial like a lawyer—because she happens to be one.
Sarah Mendiola is the senior vice president of denials management for CloudMed. She is an attorney admitted to the Maryland State Bar and a former attorney for Washington and West, LLC. Her background includes a 10-year stint as an LPN for Mercy Medical Center in Baltimore. She also served in the U.S. Army.
Coupled with coding and compliance credentials, Sarah brings a unique clinical/coding/legal perspective to the subject. One I think you'll find compelling.
How many of you have had the opportunity to see inside an Administrative Law Judge (ALJ) hearing? Sarah has. We get into this and much more on the podcast, including:
The secret to a great denials management strategy
Current "soft targets" for auditors
Preventing denials with proactive documentation strategies
Enjoy! #OTR
Link to episode: https://open.spotify.com/episode/0tdvwx4P2qreakEEbvS2Qt?si=3d2ad5849cf64a36
By Brian Murphy The clinical definition of diabetic ketoacidosis (DKA) is changing. CDI and coding professionals take…
Read More

Technology. I'm of a mixed mind. Broadly, I think technology is a blessing for humanity. It saves…
Read More