Antarctic Anecdotes: The real-life adventure of ex-CDI physician advisor Howard Rodenberg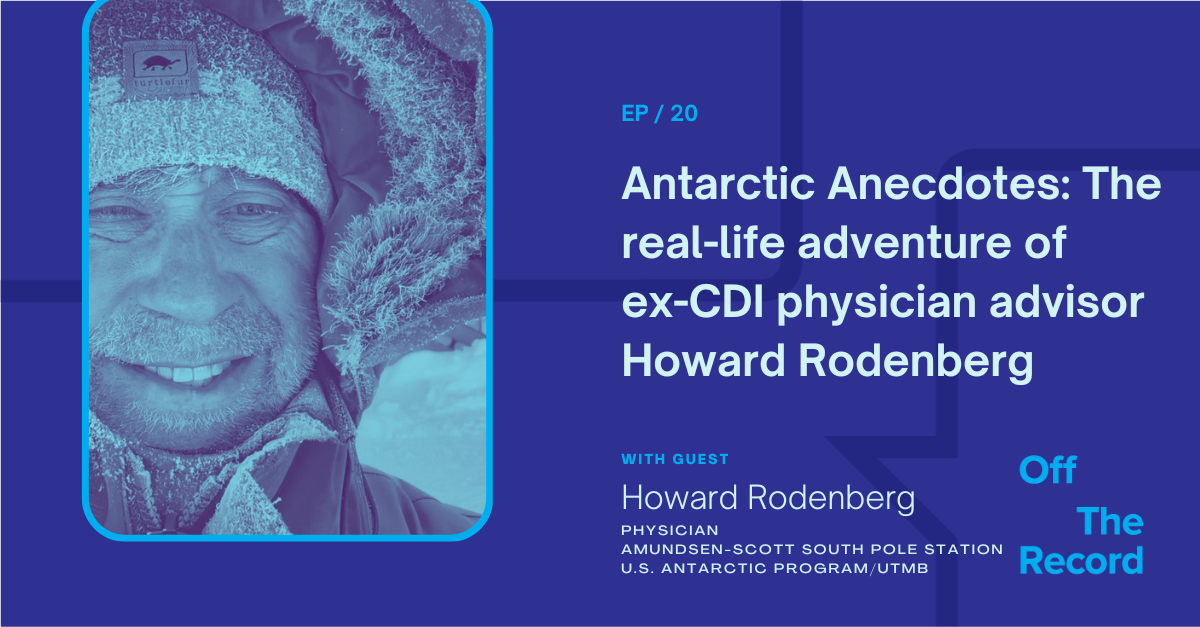 There comes a point in our life when we all need to take an adventure. For most that means a vacation to an exotic faraway continent. For others, that might mean taking a new job, or changing careers altogether. Or starting a family.
All of these are adventures of one sort or another. All are wonderful.
But then there is Howard Rodenberg.
Howard decided at age 60 to take a real-life adventure. To the South Pole, where today he is serving as a physician at the Amundsen-Scott South Pole Station with the U.S. Antarctic Program.
Prior to this monumental decision Howard served as a physician advisor to the CDI program at Baptist Health in Jacksonville, FL, and chaired the ACDIS regulatory committee. And took adventures of the mind playing the fantasy role playing game Dungeons and Dragons. All of which immediately endeared me to him and led to this interview.
On this episode (conducted tenuously via satellite link) we cover:
Why do this? What did your family think?
What does an average day look like? Have you had any medical emergencies?
Do you spend much time outside? Can you?
What's the hardest part about life in the South Pole and what don't most people understand about the conditions and isolation?
Do you have to document and code your work?
What have you learned about yourself?
What's the first thing you're planning to do upon your return?
While there is not as much CDI, coding, and health records management talk as you'd find on an ordinary episode of OTR (although we do get into this, and CDI may be part of Howard's future plans), I guarantee you'll be inspired by his story. And possibly find the courage to take an adventure of your own. Even if it doesn't lead to the South Pole.
Read Howard's blog, Antarctic Anecdotes: https://antarcticanecdotes.blogspot.com/
Link to episode: https://spotifyanchor-web.app.link/e/Hmt9plZApAb
By Brian Murphy In my ACDIS days we launched the CCDS-O (outpatient) certification in 2017. The response,…
Read More

Stop hating on hospitals. It's a sentiment most Off the Record podcast listeners would probably agree with. But…
Read More