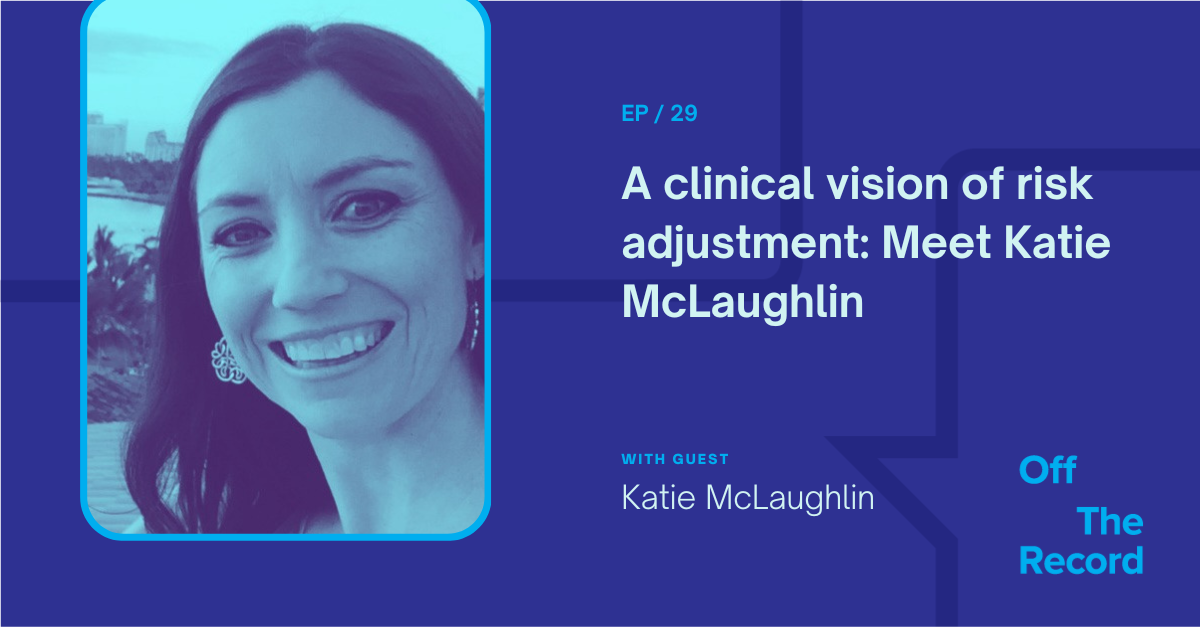 It's often said that to be a good CDI or coding professional you have to roll up your sleeves and get clinical. If you code just what is explicitly documented you will miss opportunities; if you don't understand A&P and pathophysiology, you will make mistakes.
But what about those who take the opposite path?
Katie McLaughlin became a registered nurse at age 23, then went back to school to earn her doctorates before becoming a nurse practitioner in 2007.
Today—at least until very recently, when her organization opted to discontinue accepting Medicare Advantage patients and shuttered its risk adjustment program—she became Population Health Clinical Advisor: Clinical Documentation Integrity, Risk Adjustment, and Epic Informatics, for Scripps Health.
A clinical path, to coding and CDI.
Today she is looking for the next opportunity. But given her clinical foundation, coding expertise, EHR savvy, and above all, passion and vision, she will be landing very well, and very shortly.
Katie joined me for this week's episode of Off the Record, where we discuss:
Her path into nursing, clinical medicine, and ultimately risk adjustment
Prospective chart reviews—a 2 a.m. vision, and implementation
Leveraging Medicare annual wellness visits
Scaling risk capture by customizing EPIC
Building dedicated Internal Wellness Clinics focused on screening and risk capture
Unexpected free time and plans for her next career move
Listen to the full episode here: https://spotifyanchor-web.app.link/e/ROlKfWbm1Db
By Brian Murphy The clinical definition of diabetic ketoacidosis (DKA) is changing. CDI and coding professionals take…
Read More

Technology. I'm of a mixed mind. Broadly, I think technology is a blessing for humanity. It saves…
Read More