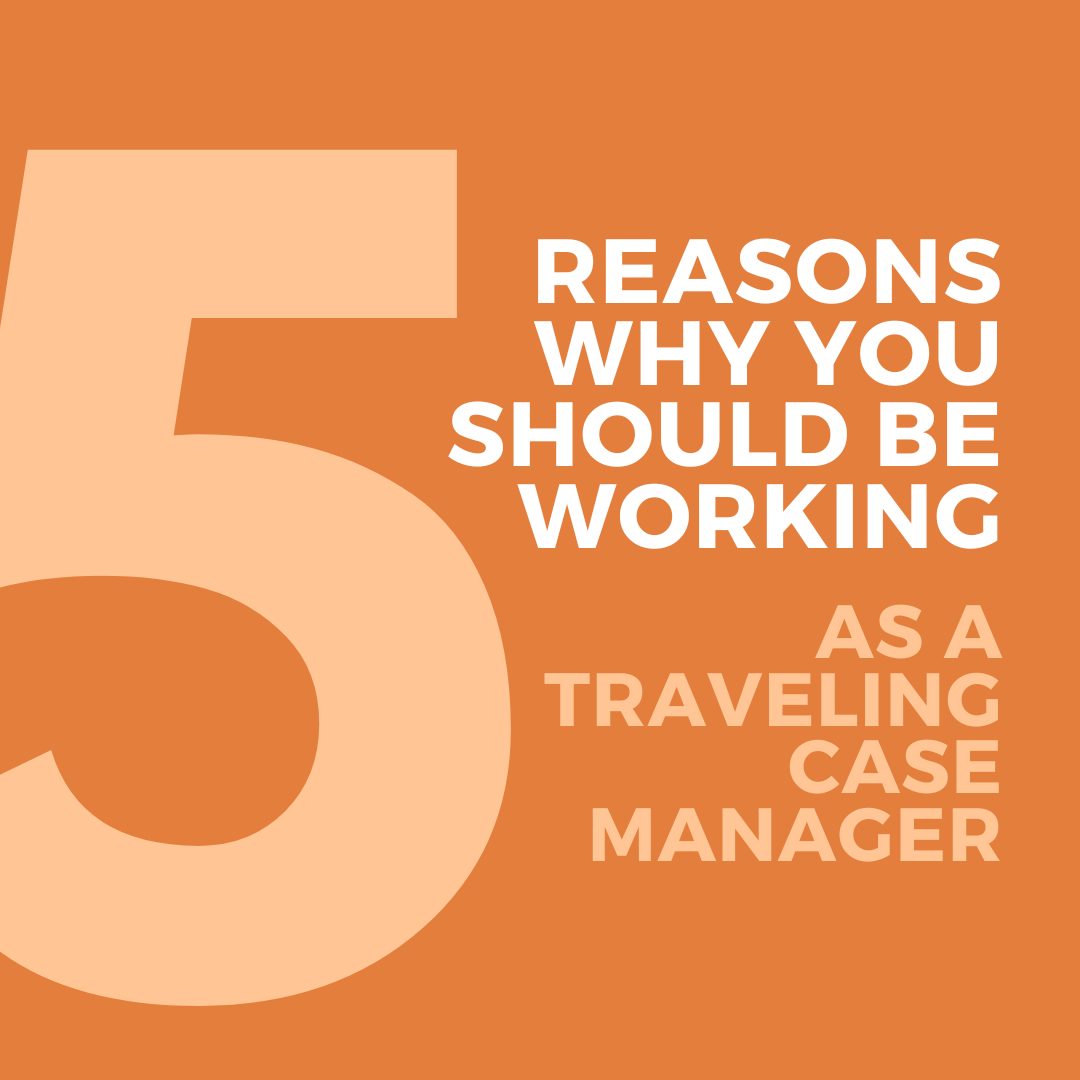 Case managers play a crucial role in coordinating patient care, optimizing outcomes, and ensuring smooth transitions across healthcare settings. But adding in the element of travel makes the role doubly unique and rewarding.
If you're considering a career in healthcare with a sense of adventure, travel case management is where it's at. Here are the top 5 reasons why you should become a traveling case manager:
Exciting Work Environments:

As a traveling case manager for Norwood, you'll have the opportunity to work in diverse and exciting healthcare settings. Our clients include hospitals throughout the country, which means you'll confront unique challenges and rich learning environments that not only broaden your skill set, but also enrich your professional experience. Each new assignment presents life adventures and rewards, all while keeping your work engaging and dynamic.
Lucrative Compensation Packages:

Traveling case managers often enjoy higher earning potential compared to their counterparts in traditional healthcare roles. The demand for their specialized skills and expertise (managing complex cases, coordinating care plans, optimizing healthcare outcomes, and more) is rewarded in the form of higher salaries. Believe it or not, hospital organizations are more than willing to pay more for traveling case managers due to the temporary nature of the work. It's a win-win for you and your employer.
Flexibility and Work-Life Balance:

One of the most significant advantages of being a traveling case manager is flexibility. This career path allows you to achieve a better work-life balance and take control of your schedule. While assignments may involve travel and on-site work, many positions also provide the option for at-home work arrangements. This flexibility empowers you to structure your workday, manage personal commitments (including caring for loved ones and pets), and achieve a healthy integration of work and personal life. By reducing commuting time and minimizing distractions, at-home work arrangements enhance productivity and well-being.
Personal and Professional Growth:

Working as a traveling case manager opens doors to personal and professional growth. Moving across different healthcare settings exposes you to diverse teams and patient populations, expanding your knowledge base beyond single facilities and honing your skills. The ability to interact with professionals from various disciplines fosters collaborative learning, providing valuable insights and broadening your perspective. Additionally, depending on the contract you sign you can still obtain access to professional development opportunities, such as conferences, workshops, and continuing education programs. 
Cultural Immersion and Travel Opportunities:

Traveling case management presents an exciting chance to immerse yourself in different cities and cultures and experience new locations. While fulfilling your professional responsibilities, you can explore various cities and regions throughout the United States. This exposure not only broadens your horizons but also offers unique travel experiences. By embracing new cultures and environments, you'll grow both personally and professionally, developing a global perspective that enriches your career.
Conclusion: Becoming a traveling case manager offers a rewarding and fulfilling career choice. Exciting work environments, lucrative compensation packages, flexibility for work-life balance, personal and professional growth opportunities, and the chance to immerse yourself in different cultures all beg the question: Why not take the plunge?
If you're passionate about coordinating care, optimizing outcomes, and seeking a dynamic and fulfilling career, Norwood is here to help. We'd love to be your partner as you embark on this exciting journey where adventure and healthcare merge. 
Contact Norwood Vice President of Case Management John Kiwanuka today at John@norwood.com, or text (614)-967-9951.
By Brian Murphy In my ACDIS days we launched the CCDS-O (outpatient) certification in 2017. The response,…
Read More

Stop hating on hospitals. It's a sentiment most Off the Record podcast listeners would probably agree with. But…
Read More