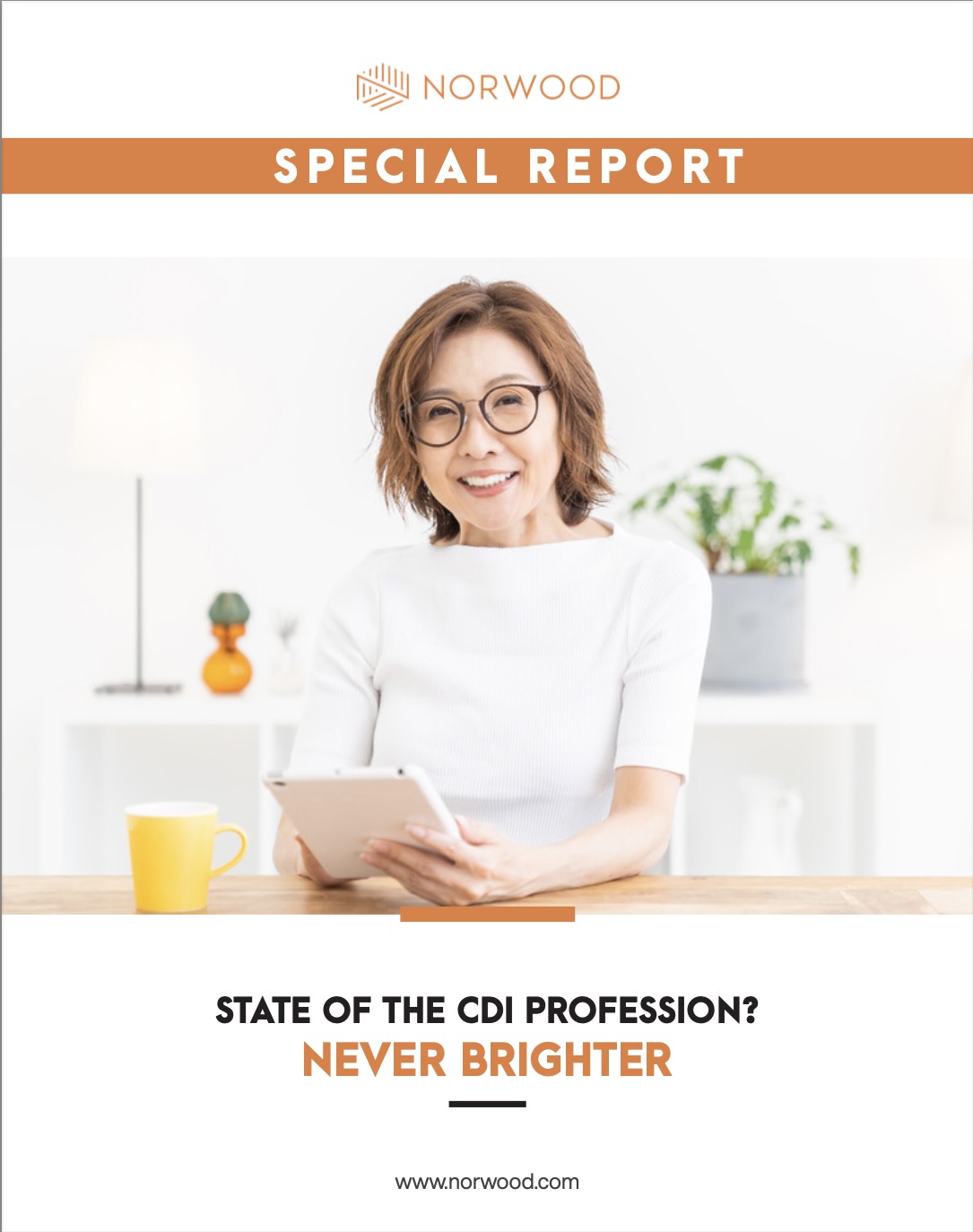 Download our complementary special report
Here at Norwood we're excited about the state of the CDI profession.  Are you? We hope so—and you should be. The numbers paint a pretty positive picture.
In this complementary special report we summarize the interesting and varied work available to CDI professionals, compensation trends (headed upwards), tech use (also headed upwards). And some challenges to be aware of, including job stagnation and other sources of burnout. 
Throughout we provide tips and takeaways for leaders doing their best to retain staff in a competitive environment, as well as suggestions for helping individuals like you take their careers to the next level. 
For the preparation of this report we are indebted to survey data collected by the Association of Clinical Documentation Integrity Specialists (ACDIS). Most of the data points derive from their most recent CDI Salary Survey and CDI Week Industry Overview Survey. The analysis is our own.
We presented these findings in a breakout session at the 2023 ACDIS annual conference ("21st Century CDI Work") and wanted to reshare them with a wider audience here.
Enjoy the report!
By Brian Murphy In my ACDIS days we launched the CCDS-O (outpatient) certification in 2017. The response,…
Read More

Stop hating on hospitals. It's a sentiment most Off the Record podcast listeners would probably agree with. But…
Read More