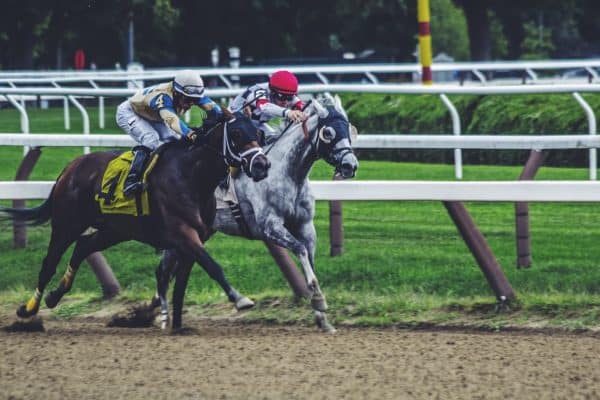 How do you get that promotion at work when your coworkers are also jockeying for it? Standing out from the competition may be easier than you think. Here are some ways to stand out without destroying your relationships with your colleagues.
Go Above and Beyond
Yes, you probably have heard this before, but have you applied it? Showing initiative and taking on tasks you weren't necessarily assigned to do will get attention from the boss. Just make sure someone else wasn't assigned to that job. Being willing to step outside your normal job or skill set and do what others won't will draw good attention. When you're willing to volunteer for projects others avoid, your boss will be thankful to have you and will be more likely to consider you for future promotions.
Do Your Job
Doing your job to the best of your ability will put you leaps and bounds over some of your competition. Many people just show up to work because of the paycheck. They don't have any drive or desire to be there or to try and enjoy their work. If you come to work with a smile on your face and do what you do to the best of your ability, you'll stand out. Even if the job you're in isn't your dream job, you can still pick parts of it that you enjoy. Focus on those. Find fulfillment however you can in your job. The quality of your work will improve and you will definitely stick out from the crowd.
Be a Leader
When opportunities for leadership come up, ask to be put there. Don't shy away from added responsibility. After all, that's what promotion is all about. This is also a great opportunity to learn the best ways of leadership. If you're able to, ask your boss once you've completed the project how you did. Ask her in what ways you could have improved. Your boss will appreciate your humble attitude, proving that leadership won't go to your head in the event that you get that promotion.
If you're able to be a leader, make sure to do your best to cause your colleagues to have success too. Encouraging them and praising them for their work is a great leadership trait. As a leader, not only do you want to succeed, you should want them to be successful too.
Talk to Them
If you know that you and a coworker are both trying to get the same promotion, talk to them. Don't let the tension simmer. Not only will that make your workplace uncomfortable, it could potentially ruin your relationship with your coworker. Be willing to sit down with them, acknowledge that you both want the job, and commit to remaining friendly throughout the process. By taking the initiative in doing this, your coworker will know that you aren't going to try to get the job by underhanded means and you're not out to destroy their career.
Simply doing your job to the best of your ability and taking the opportunities that come your way can get you a long way in your career. Do the right thing. Avoid the temptation to succumb to underhanded measures and back-stabbing techniques. Those may get you ahead for a short while, but in the long run, they will ruin your career.
The post 4 Surprisingly Simple Ways to Get Ahead at Work appeared first on Nemo Demo Site.
By Brian Murphy The clinical definition of diabetic ketoacidosis (DKA) is changing. CDI and coding professionals take…
Read More

Technology. I'm of a mixed mind. Broadly, I think technology is a blessing for humanity. It saves…
Read More