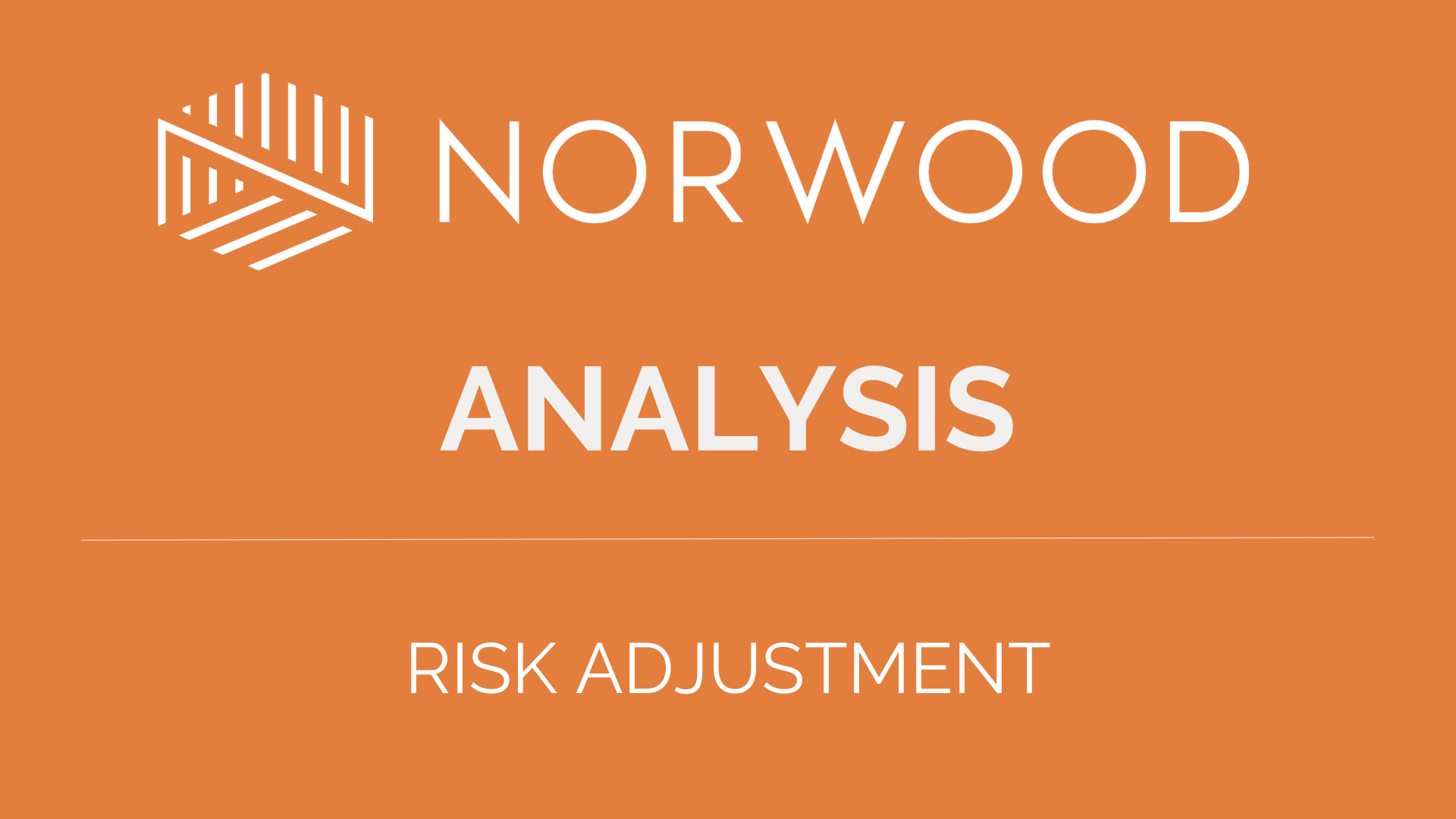 By Brian Murphy
In my ACDIS days we launched the CCDS-O (outpatient) certification in 2017. The response, while positive, was not nearly the same as the CCDS (inpatient) received in 2009.
In hindsight we were ahead of the curve.
While risk adjustment was a concern, and a big one for some facilities, for others the concept was met with a blank stare. Many had not yet heard of an HCC, and most of their concern was focused on Medicare FFS.
Today that is no longer the case. You might say we're around the curve, far down the road, and the flood tides are rising.
(insert your own "time is now" cliché here).
Medicare Advantage has surpassed Medicare. Per the Kaiser Family Foundation, 30.8 million people are enrolled in a Medicare Advantage plan in 2023, accounting for more than half, or 51 percent, of the eligible Medicare population, and $454 billion (or 54%) of total federal Medicare spending. The average Medicare beneficiary in 2023 has access to 43 Medicare Advantage plans, the largest number of options ever.
If you're a seasoned IP CDI professional or an OP coder with good communication skills this is an area you should be looking at as a next career move.
Why is risk adjustment important? Chronic conditions take a toll, and proper identification leads to proper management. Something as simple as long-term (current) use of insulin (ICD-10-CM code Z79.4) adds to a patient's risk adjustment factor (RAF) score and plan reimbursement. Long-term use of insulin can lead to cardiovascular disease, for example.
But this type of diagnosis doesn't receive the same focus on the inpatient side. That doesn't mean it isn't important. It is in a risk-based model.
I believe the theory behind risk adjustment is quite sound: Chronic disease management, and preventative care delivered in less expensive settings.
Medicare Advantage has its critics. I admit the model has its problems, and the practice of HCC optimization needs a stronger regulatory hand. Take a look at the OIG listserve for replete examples.
But, CMS is taking needed steps to increase program oversight. Extrapolation of overpayments is coming.
The opportunities in this space are huge. Norwood just signed a contract with an organization that is in need of 20 risk adjustment coders. I'm sensing that compliance officers who focus on compliant capture across their organization will be highly sought after.
You will need to brush up on chronic conditions that are less of a focus in the IP space and the basics of how reimbursement works. You will probably need to get comfortable with prospective reviews, i.e., pre-reviewing the patient's record tee up the encounter for providers. Or retrospective reviews for educational opportunities.
You might need to get your CRC, or finally that CCDS-O.
But learning something new is always worthwhile.
Take a look at what we've got or share the word with a colleague.
Interested in a career in risk adjustment? Email us at team@norwood.com. 
References
KFF, "Medicare Advantage in 2023: Enrollment Update and Key Trends": https://www.kff.org/medicare/issue-brief/medicare-advantage-in-2023-enrollment-update-and-key-trends/
Norwood, Risk Adjustment Coder (job opening): https://www.linkedin.com/jobs/view/3722050278/
Norwood, "The Risky Business of Risk Adjustment": https://www.norwood.com/the-risky-business-of-risk-adjustment/
By Brian Murphy The clinical definition of diabetic ketoacidosis (DKA) is changing. CDI and coding professionals take…
Read More

Technology. I'm of a mixed mind. Broadly, I think technology is a blessing for humanity. It saves…
Read More