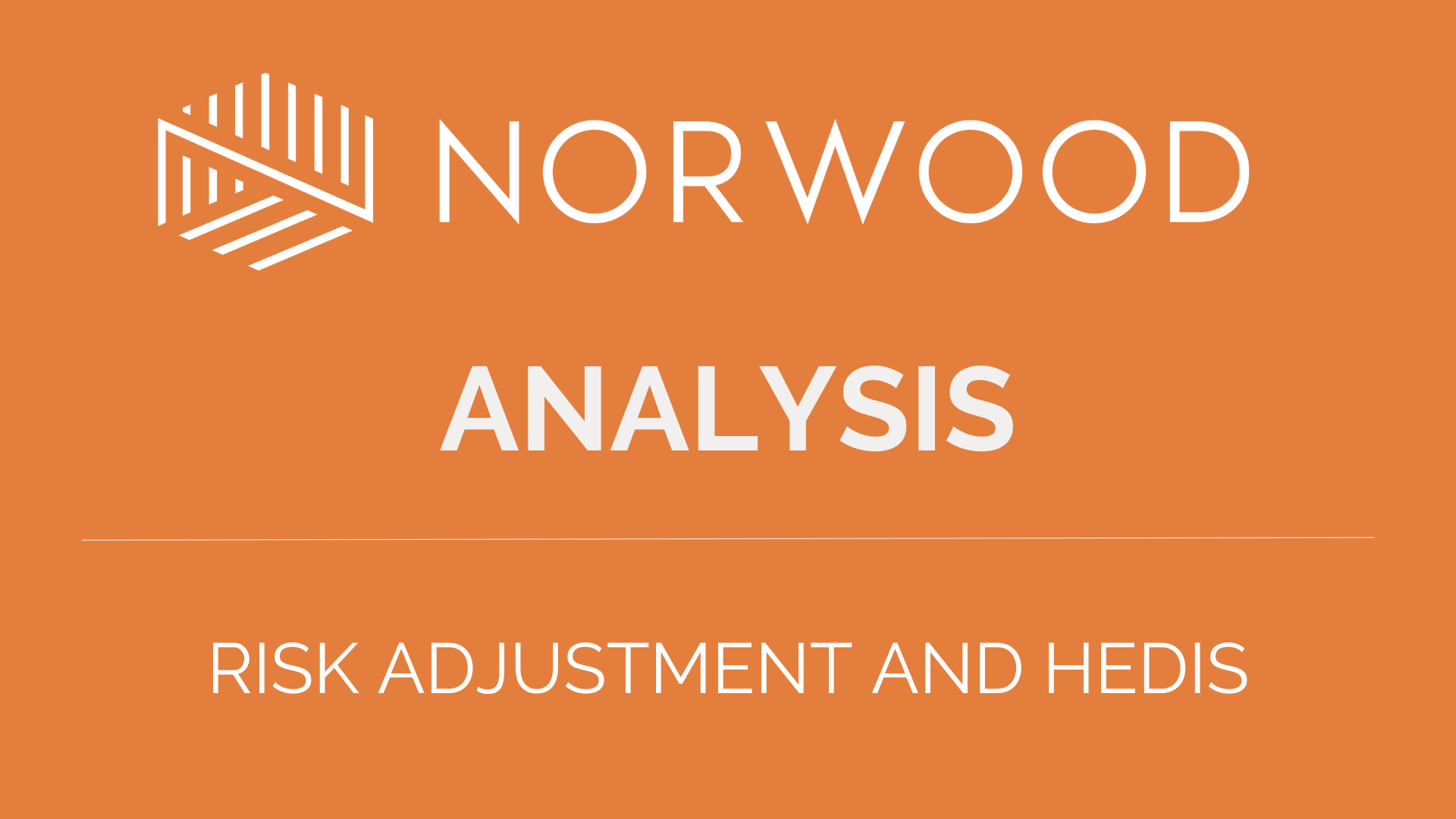 Can the work of a CDI specialist or risk adjustment coder impact HEDIS measures?
It's a question growing in importance, as reimbursement is tied to quality outcomes, and transparency and star ratings allow patients to shop for providers and health plans.
Some believe HEDIS measures are impacted/satisfied only through the provision of clinical care. But, they can also be impacted with good documentation and good coded data upstream. 
Risk adjustment and HEDIS can and should work hand-in-hand, according to Colleen Gianatasio, CPC, CPCO, CPC-P, CDEO, CPMA, CPPM, CRC, Director of CDI and Coding for Capital District Physician's Health Plan. But that's not always the case.
Following are two critical best practices for HEDIS and risk adjustment cohesion.
Anchor your program around patient care, not risk adjustment

. Instead of educating providers on ever-changing risk adjustment parameters, train them on chronic conditions. Risk adjustment parameters change year over year or more frequently, and are centered on rules. In contrast, chronic conditions are patient-centered, and diagnosis and treatment change far less often. "It's about how are we showing that we're caring for this patient, and are we truly getting to that patient's story?" Gianatasio says.
Get on the same page with your HEDIS team.

Otherwise, you will likely be duplicating work and overburdening providers. Years ago, Gianatasio realized that her organization's HEDIS team was already teaching physicians to document for the same conditions as her coding department. This led to duplicated work. "When you think about it from a provider engagement standpoint, here's my department knocking on their door and saying, 'Hey, can we come in and talk about risk adjustment,' and then our HEDIS team was coming in to talk about HEDIS and stars. There were a lot of overlapping messages," she says. Bring your teams together and consolidate your messaging. "We're not only getting the patient's story right, but we're not knocking on the provider's door twice."
Example 1: Diabetes
Good documentation and coding should differentiate between pre-diabetes, uncomplicated diabetes, and diabetes with complications that affect other body systems (for example, E11.36, Type 2 diabetes mellitus with diabetic cataract). This then drives treatment to satisfy HEDIS measures.
If a patient is diagnosed with Type 2 diabetes, uncomplicated, and the condition is accurately coded (E11.9), appropriate treatment per HEDIS includes:
HbA1c control

Annual eye exam

Blood pressure control

Kidney evaluation
If coders incorrectly use a non-diabetes-related code, such as E78.5 Hyperlipidemia unspecified, it could lead to the exclusion of diabetic patients from the HEDIS measure, resulting in an artificially low compliance rate.
ICD-10 codes help track the prescription and administration of medications like insulin or oral hypoglycemics. Proper coding ensures that patients receive appropriate medications and that adherence to treatment plans is considered in the HEDIS measure.
Example 2: COPD
COPD is a leading cause of readmission to a hospital. As a CDI or coding professional, your focus should be on determining through provider clarification/query whether the COPD is acute or chronic (acute J44.0 and J44.1, or chronic J44.9). 
You would not expect to see acute respiratory conditions year-over-year, but with chronic you would expect to need a year-over-year treatment plan.
Regardless of whether the patient is symptomatic vs. asymptomatic, they should have spirometry performed, which is a common type of pulmonary function test. The provision and documentation of spirometry satisfies coding support (the "treatment" portion of MEAT criteria) and the quality measure (NCQA HEDIS measure, "Use of Spirometry Testing in the Assessment and Diagnosis of COPD.")
"We're outlining not only how we're telling the patient's story from the chronic conditions side, but then, what's the proven method of treatment from the HEDIS side that the patient needs," Gianatasio says.
What is HEDIS?
The Healthcare Effectiveness Data and Information Set (HEDIS) is used by more than 90 percent of U.S. health plans to measure performance on important dimensions of care and service. More than 190 million people are enrolled in health plans that report quality results using HEDIS. 
HEDIS measures address a range of health issues, including asthma medication use; persistence of beta-blocker treatment after a heart attack; controlling high blood pressure; comprehensive diabetes care; breast cancer screening; chlamydia screening; antidepressant medication management; immunization status; and advising smokers to quit.
References
Johns Hopkins Medicine, "SPR – Use of Spirometry Testing in the Assessment and Diagnosis of COPD": https://www.hopkinsmedicine.org/johns-hopkins-health-plans/providers-physicians/health-care-performance-measures/hedis/use-spirometry-testing-assessment-diagnosis-copd 
Off the Record with Brian Murphy, "Payer perspective: A conversation with Colleen Gianatasio": https://podcasts.apple.com/us/podcast/payer-perspective-a-conversation-with-colleen-gianatasio/id1641739619?i=1000611593613  
Office of Disease Prevention and Health Promotion, "Healthcare Effectiveness Data and Information Set (HEDIS)": https://health.gov/healthypeople/objectives-and-data/data-sources-and-methods/data-sources/healthcare-effectiveness-data-and-information-set-hedis#:~:text=HEDIS%20measures%20address%20a%20range,medication%20management%3B%20immunization%20status%3B%20and
By Brian Murphy The clinical definition of diabetic ketoacidosis (DKA) is changing. CDI and coding professionals take…
Read More

Technology. I'm of a mixed mind. Broadly, I think technology is a blessing for humanity. It saves…
Read More