Norwood named one of the Top 100 Staffing Companies to Work For in 2023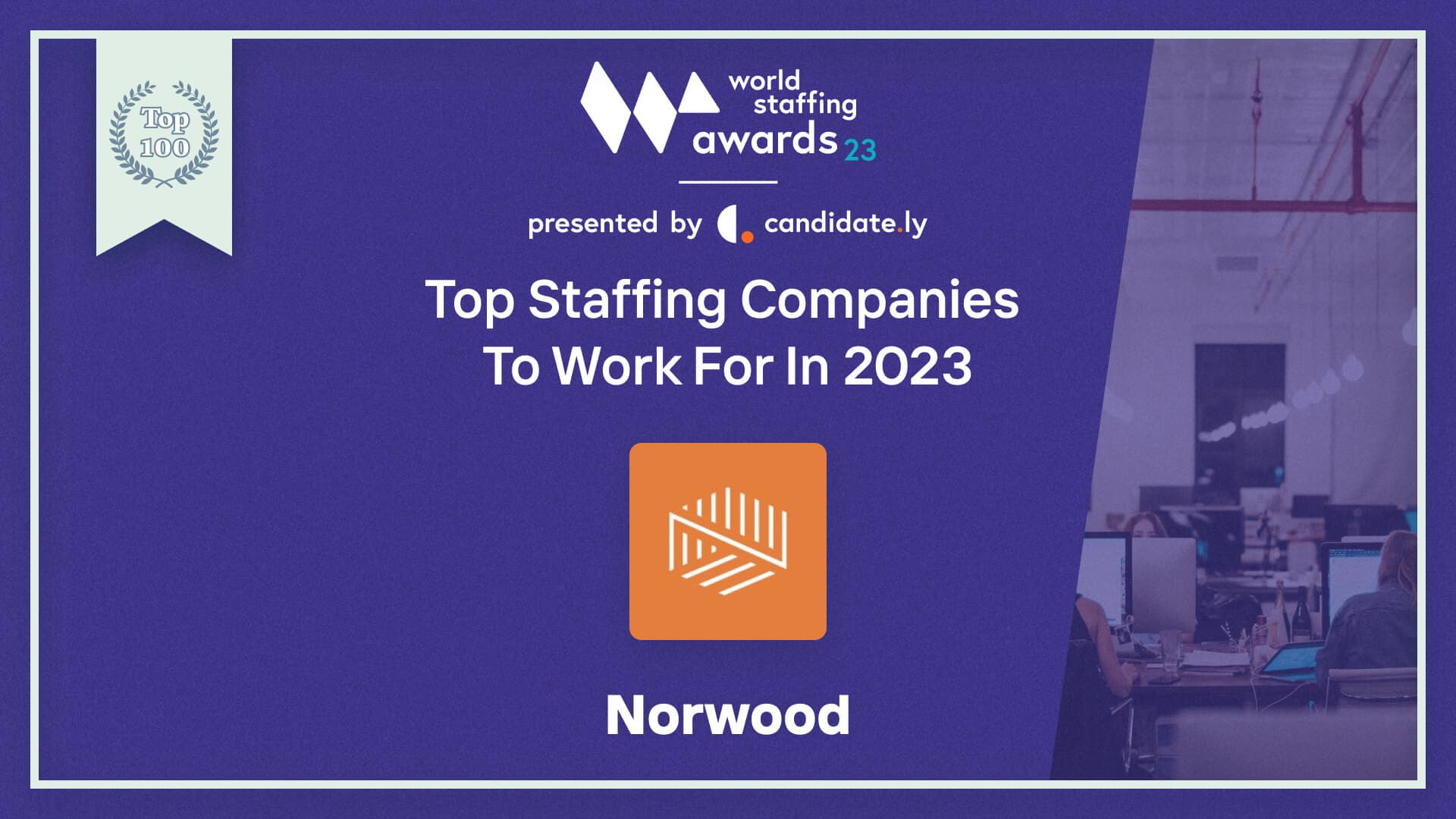 Hey, we here at Norwood like to think we're a pretty good staffing (and consulting) firm to work for.
Of course, we're a little biased.
But now, we don't have to say it ourselves!
We're incredibly proud/stoked to announce that the World Staffing Awards have named Norwood as a Top Staffing Company to Work for in 2023.
This was not an easy award to win, as more than 1,500 other companies were in the running for the top 100 spots. Top Staffing Companies to Work For is the largest award of its kind in the staffing industry. It goes to organizations and leaders who are transforming the industry, offering solutions to its challenges and setting trends for how to do business more effectively.
In short, for driving the industry forward, all while being great places to work.
The award was partially determined via popular vote. We want to thank our extended network for taking the time to cast your vote for us. It means a lot!
Know that we're here to serve, period. Norwood's mission is to find good people meaningful work and grow their careers. And, to help healthcare organizations with staff augmentation and/or consulting or managed solutions. To help hospitals, hospital better.
That's what we're all about.
Now, with that bit over, we need to make some room in our modest trophy case.
You can find the full list of award-winning staffing companies here: https://www.candidate.ly/worldstaffingsummit/awards/best-staffing-companies-to-work-for-2023?page=2
By Jason Jobes Is healthcare prepared to sustain the onslaught of changes to Medicare Advantage payments? How…
Read More

By Ken Macklem, RHIT, CCS My career in healthcare started in the medical records department, filing paper….
Read More