Good coding, CDI Practices can Reduce CMS Hospital Readmissions Reduction Penalties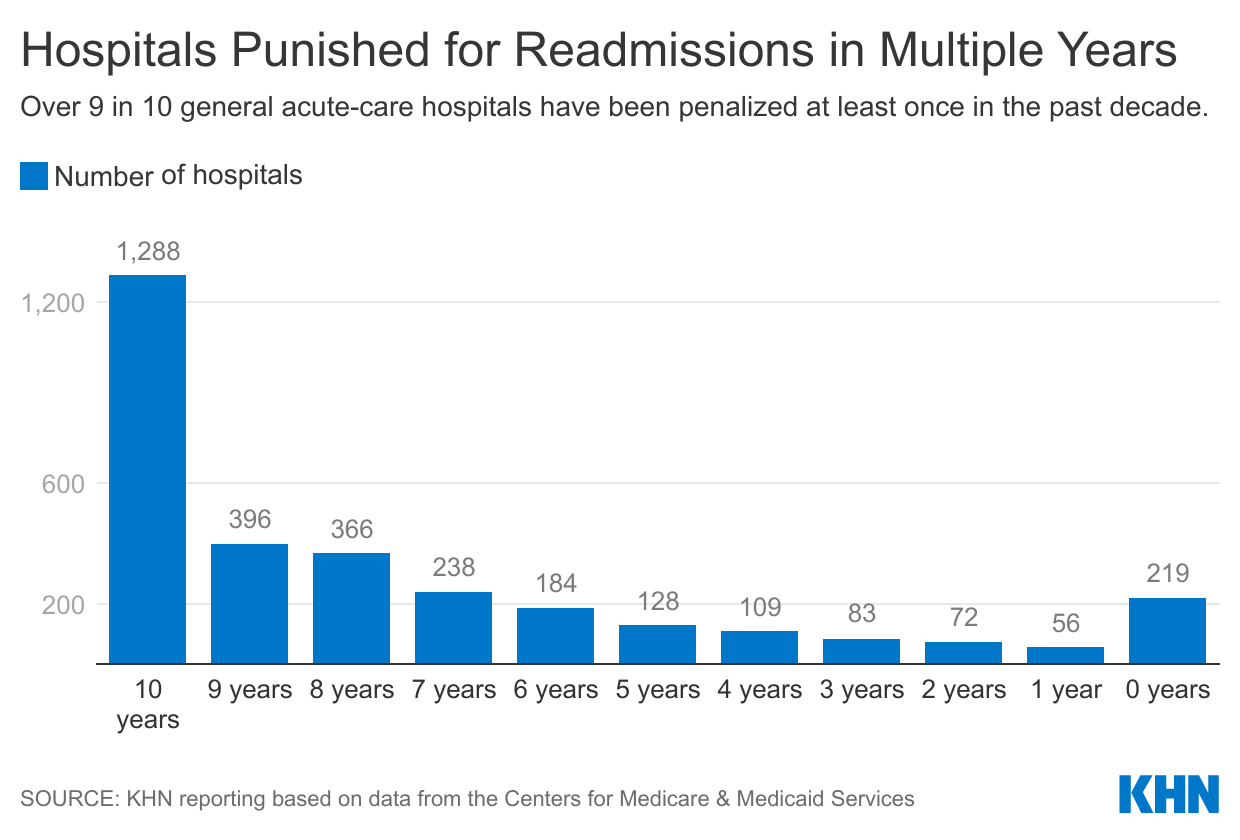 By Brian Murphy
Is your hospital among the nearly 2,300 dinged for excessive readmissions ("excessive" as defined by the parameters of the CMS Hospital Readmissions Reduction Program, or HRRP)?
The latest HRRP numbers are out. Kaiser Health News always does a great job covering the details. Link below.
Per KHN, CMS evaluated 2.5 years of readmission cases for Medicare patients with heart failure, heart attacks, COPD, a CABG, or knee/ hip replacements. As a result of its analysis, CMS penalized 2,273 hospitals, the fewest since the Sept. 2014 fiscal year.
The average payment reduction was 0.43%, also the lowest since 2014. The reductions will be applied to each Medicare payment to the affected hospitals from Oct. 1 through next September, and cost them $320 million over that 12-month period.
But these numbers while lower than usual are still nothing to sneeze at. In an era where the AHA tells us its member hospitals are struggling and require large infusions of cash to remain afloat, losing as much as 3% of your DRG payments on patients readmitted within 30 days is a hard hit.
I'm including a helpful lookup link below (is your hospital in there? HAC penalized hospitals are listed too). I sorted by highest penalized and there are 17 hospitals who received the maximum 3% penalty. A couple I noted: Beth Israel Deaconess Hospital – Milton (my neck of the woods), and two Baylor Scott and White facilities in Dallas and Fort Worth, TX.
Texas had by far the most penalized hospitals in that top 17, with six receiving the max 3%.
St. Lucie Medical Center in Port Saint Lucie, FL has received the max 3% penalty for at least eight straight years running, as has Memorial Hermann Surgical Hospital in Kingwood (note: patient mix/acuity plays a big factor here, it's not necessarily indicative of quality of care).
I haven't seen a lot of chatter about this report, possibly because CMS put on kid gloves due to the COVID-19 pandemic, excluding the first half of 2020 altogether and removing pneumonia readmissions across all three years (2020-2022), resulting in the lowest number of penalized hospitals in eight years.
To close, a reminder that CDI and coding professionals can assist in the fight against HRRP penalties by appropriately assigning patients to principal diagnoses that don't trigger penalties. Don't game this, but review the record closely for opportunity, for example moving a DX from unspecified to specified.
Case managers are an obvious front line of defense. Clinical social workers who help with medication adherence, virtual check-ins, etc. can also combat readmissions.
There is relentless pressure on hospitals to keep patients out of the hospital. Procedures are removed, every year, from the inpatient only list. Readmissions are scrutinized. Medicare Advantage Organizations push preventive care, under capitated payment models.
Question: Aren't we doing our job by keeping patients out of the hospital? If so, why the angst when admissions dip? Is outpatient revenue insufficient?
KHN story: https://khn.org/news/article/medicare-fines-hospital-readmissions-drop-covid/
KHN hospital lookup tool/HRRP and HACs: https://khn.org/news/hospital-penalties/readmissions/
Why risk adjustment coders are more valuable than ever By Crystal May, CCS, CPC, CDEO, CPMA,…
Read More

By Brian Murphy How much evidence do you need, or does your organization require, before you send…
Read More