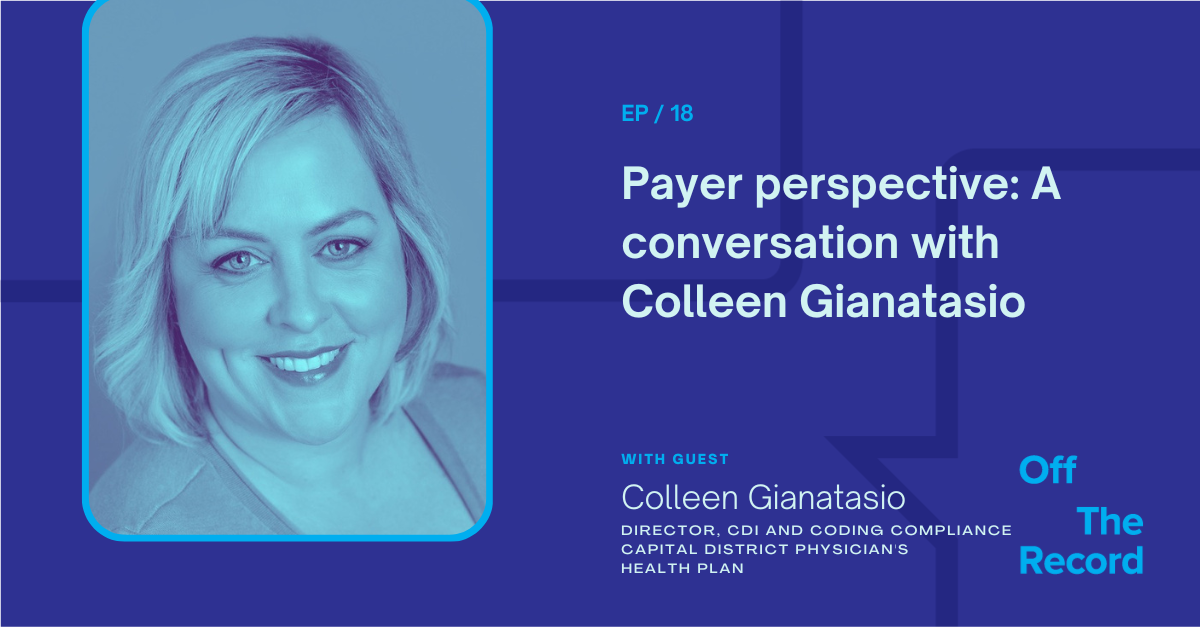 CDI and coding professionals typically recoil from the dreaded word, "payer." After all, provider-payer relationships are often adversarial at best, hostile at worst. Clarify the diagnosis or procedure with the physician, apply the medical code … only to have the payer downcode or outright deny the claim. 
My guest on today's podcast understands the frustration because she once worked in the hospital setting. Today she works on the payer side. 
But here's where things get interesting. 
New hospital-insurance plan arrangements, often in the context of Medicare Advantage contracts, require partnership rather than combat. And if all goes well, the beneficiary is the patient. 
At least, that is the belief of Colleen Gianatasio. Colleen is the Director of CDI and Coding for Capital District Physician's Health Plan. On the show we discuss: 
The changing landscape of healthcare reimbursement, from fee-for-service to capitated, pay-for-performance models

The intersection of coding and CDI with quality, and how the work of CDI professionals can improve star ratings 

Today's highly charged regulatory environment of OIG Medicare Advantage audits and CMS enforcement: How did we get here, and digging out for a better tomorrow

Common compliance vulnerabilities from the perspective of a payer

Provider education strategies
Listen here (Spotify): https://open.spotify.com/episode/1Ydl0k8DYXYyvmNWWOVJFg?si=lBS5n-RaSe2xhaMMTiC2GA 
By Brian Murphy The clinical definition of diabetic ketoacidosis (DKA) is changing. CDI and coding professionals take…
Read More

Technology. I'm of a mixed mind. Broadly, I think technology is a blessing for humanity. It saves…
Read More