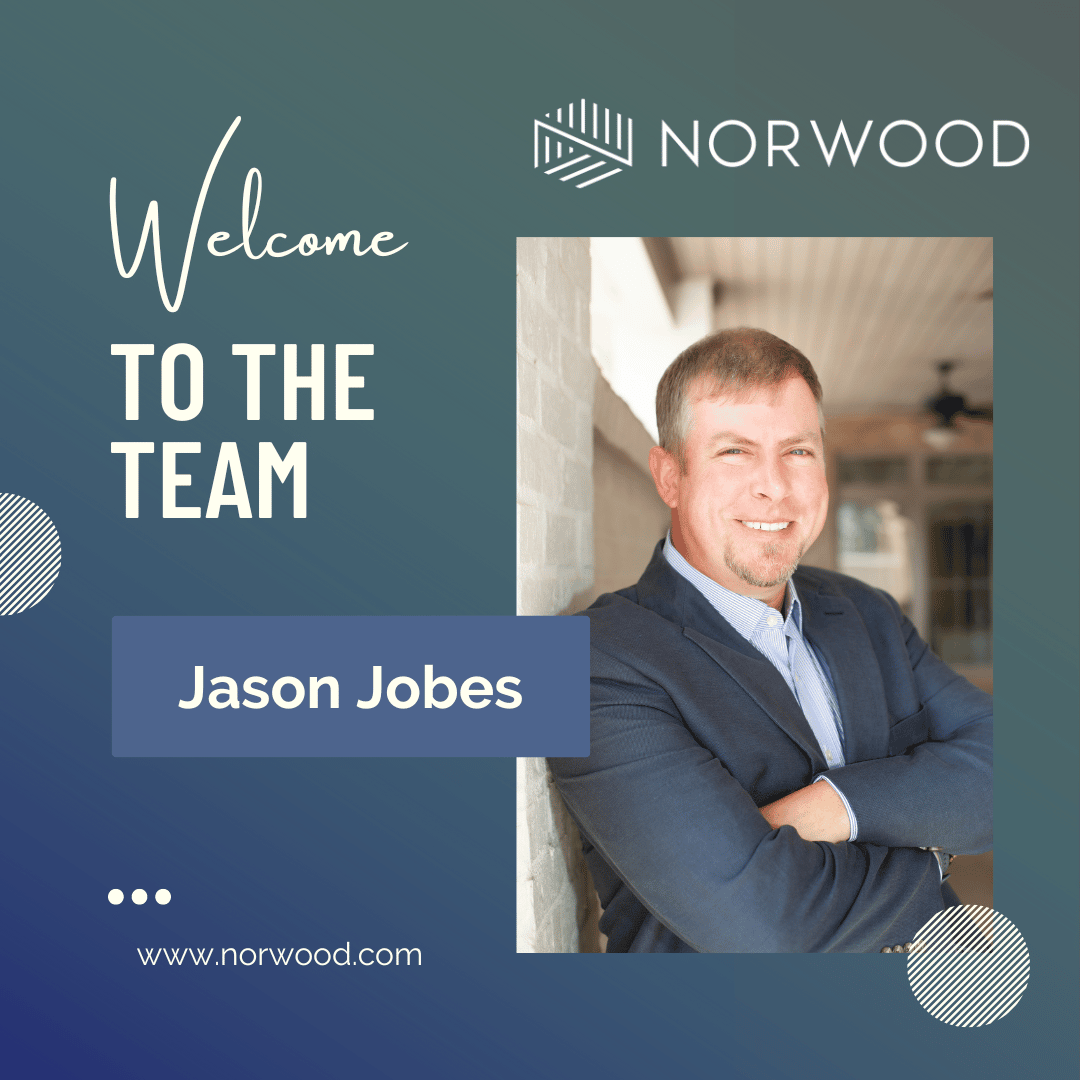 Norwood, a company specializing in staffing and consulting services to support the hospital mid-revenue cycle, is pleased to announce the hiring of Jason Jobes.
In his role as Senior Vice President (SVP) of Consulting, Jobes will help to drive innovation and growth of Norwood's consulting arm. Norwood's consulting services seek to improve the efficiency of healthcare delivery, with a focus on the mid-revenue cycle. Its patient-centered, partnership-focused, and physician-sensitive approach delivers tangible improvements in the robustness of provider documentation across the inpatient and outpatient service areas, case management outcomes including accuracy of admissions, risk adjustment through improved accuracy in coding patient complexity, and regulatory compliance. 
Norwood's services include program design and optimization, clinician and CDI education, payer partnerships and risk adjustment accuracy, chart reviews for missed documentation opportunities, and monitoring of audit risks. It accomplishes this through experienced, nurse-led consulting in traditional inpatient CDI services, with an added focus in ambulatory/value-based CDI and pediatric CDI service lines. 
Prior to joining Norwood Jobes served as a Vice President with The Advisory Board Company and a Senior Director for Optum's Advisory Services division. Over his consulting career, Jobes has partnered with over 100 health systems and has delivered over $425 million dollars in return on investment for partners. A sample of performance results include:
$16.82 million dollar case mix index improvement at a 4-hospital system in the Midwest
37% increase in charts reviewed per FTE per day through process redesign at a large hospital in the Southeast

 

27% improvement in HCC scores for a large health system on the west coast
19% reduction in denials for a system in the Northeast
22% improvement in worked RVUs per provider for a medical group in the south
Jobes holds a Bachelor of Arts from The University of Hawai'i Hilo, where he graduated Summa Cum Laude with a degree in Economics with a minor in Business Administration. He also obtained his Master's in Science of Predictive Analytics from Northwestern University in Evanston, IL. 
About Norwood
Austin, TX-based Norwood is a healthcare staffing and consulting company specialized in Mid-Revenue Cycle management. Its team of staffing experts has placed thousands of mid-revenue cycle professionals (CDI, HIM/coding, case management, and cancer and trauma registry professionals) in project-based and permanent opportunities. 
Norwood's clients range from small, community-based hospitals to the largest healthcare systems in the nation. It also offers consulting services to optimize and grow the CDI industry. 
By Brian Murphy The clinical definition of diabetic ketoacidosis (DKA) is changing. CDI and coding professionals take…
Read More

Technology. I'm of a mixed mind. Broadly, I think technology is a blessing for humanity. It saves…
Read More