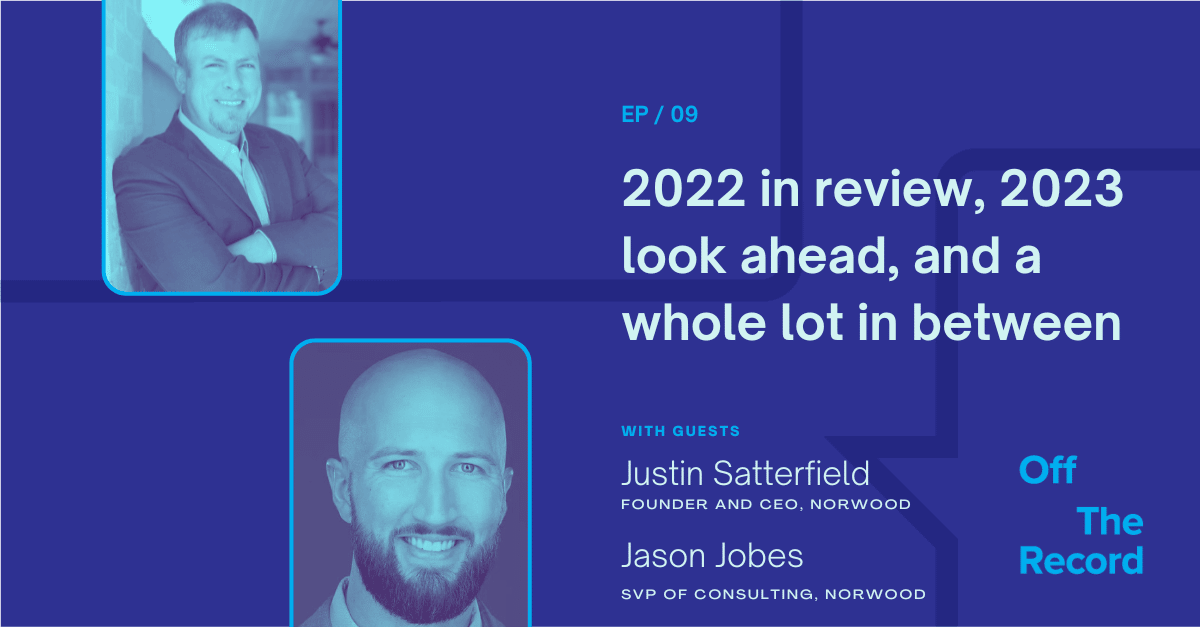 For our final episode of 2022 we're going off the record (even for Off the Record) with a couple interesting guests you may recognize from Brian's home base at Norwood.
This week we're joined by CEO and Founder Justin Satterfield, and VP of Consulting Jason Jobes.
As you might expect at the holidays the conversation is reflective, expansive, and personal. We look back at some of the common themes shared by Brian's guests, including the importance of mentorship, discussing mentors who have made a difference in our own lines. Our conversation includes a look inside the inner workings of a company striving to make a name for itself in the mid-revenue cycle by doing things differently. Learn what we've been up to in 2022 and what we've got planned for next year.
Personal stories, startling admissions, hard-earned life lessons, trials and rewards of entrepreneurship, struggles of maintaining work-life balance—you'll get it all on this special year-end episode. Join us as we put a cap on season one of Off the Record.
Enjoy the listen, and the holidays!
Listen to the episode here: https://spotifyanchor-web.app.link/e/Rnt3JC2sWvb
By Brian Murphy The clinical definition of diabetic ketoacidosis (DKA) is changing. CDI and coding professionals take…
Read More

Technology. I'm of a mixed mind. Broadly, I think technology is a blessing for humanity. It saves…
Read More