CMS Inpatient Only List: 10 new codes added, 11 surgical codes added to ASC-covered list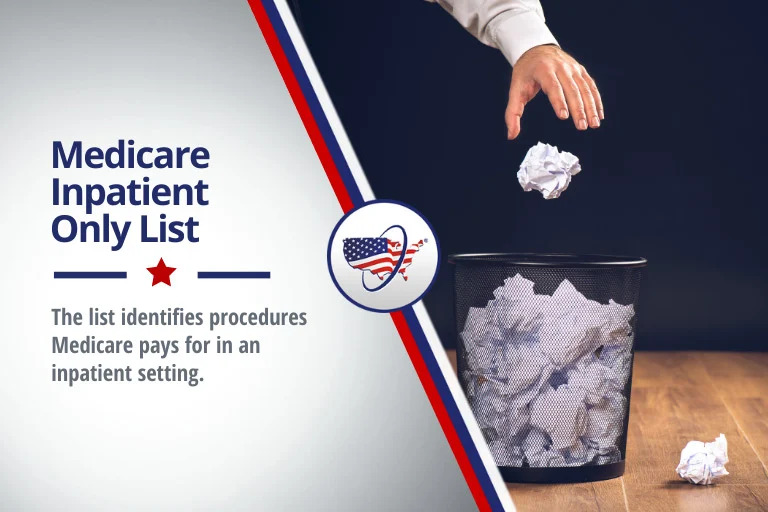 By Brian Murphy
CMS does not seem too interested in the practice of medicine. Nor should it; that is best left to medical school graduates and associations like the American College of Cardiology.
But CMS does exert itself in this space, sometimes with backlash. See for example the hue and cry against its adoption of SEP-1 into the hospital value-based purchasing program.
One way CMS influences the practice of medicine is through what it will pay for, and how, and in which setting. There is no clearer way to see that than to look at the annual Inpatient Only (IPO) list, an updated version of which was published in the new Outpatient Prospective Payment System (OPPS)/Ambulatory Surgery Center (ASC) final rules on Nov. 2.
Note that CMS obviously takes into account comments and solicits the opinion of clinicians when it updates the IPO list. But ultimately it has the authority of what stays on and what comes off.
As a refresher the IPO list is a list of procedures which CMS will pay for under Part A, only if performed in an inpatient hospital setting. Per CMS, the criteria for inclusion on the IPO list are "the invasive nature of the procedure, the underlying physical condition of the patient, or the need for at least 24 hours of postoperative recovery time or monitoring before the patient can be safely discharged."
You've not going to do an open heart transplant in an ASC, for example. At least not today.
As technology advances the IPO list shrinks. Think about what a hip replacement used to entail (large incision, invasive removal, requiring multiple overnight stays); now total hips are done in an hour and the patient is back home resting and starting rehab that very day.
The existence of the list is controversial because it limits what can be performed in less expensive settings and reduces the autonomy of groups like the ASCA.
This year no codes were removed from the list. However, CMS added 10 new codes (see Table 103 of the OPPS final rule), and 11 surgical CPT codes were added to the ASC-covered list, effective Jan. 1, 2024. I'll leave it up to my clinician readers to tell me if these can all be done safely in that setting:
21194: Reconstruction of lower jaw with graft
21195: Reconstruction of lower jaw without fixation
23470: Reconstruction of shoulder joint
23472: Reconstruction of shoulder joint
27006: Incision of hip tendons
27702: Reconstruction of ankle joint
29868: Meniscal transplant knee with scope
33289: TCAT implantation of wireless pulmonary artery pressure sensor
37192: Insertion of intravascular vena cava filter
60260: Repeat thyroid surgery
C9734: Ultrasound ablation/therapeutic intervention, other than uterine leiomyomata
Worth reviewing these changes with your coding staff if your organization owns/operates an ASC.
Closing thought: It is through the wallet that our behavior is ultimately incentivized.
References
2024 OPPS Final rule (IPO discussion on page 791): https://public-inspection.federalregister.gov/2023-24293.pdf
Ambulatory Surgery Center Association (ASCA) coverage of 2024 final payment rule for ASCs: https://www.ascassociation.org/asca/news-and-publications/news/2023/cms-releases-2024-final-payment-rule-2023-11-01
By Brian Murphy The clinical definition of diabetic ketoacidosis (DKA) is changing. CDI and coding professionals take…
Read More

Technology. I'm of a mixed mind. Broadly, I think technology is a blessing for humanity. It saves…
Read More