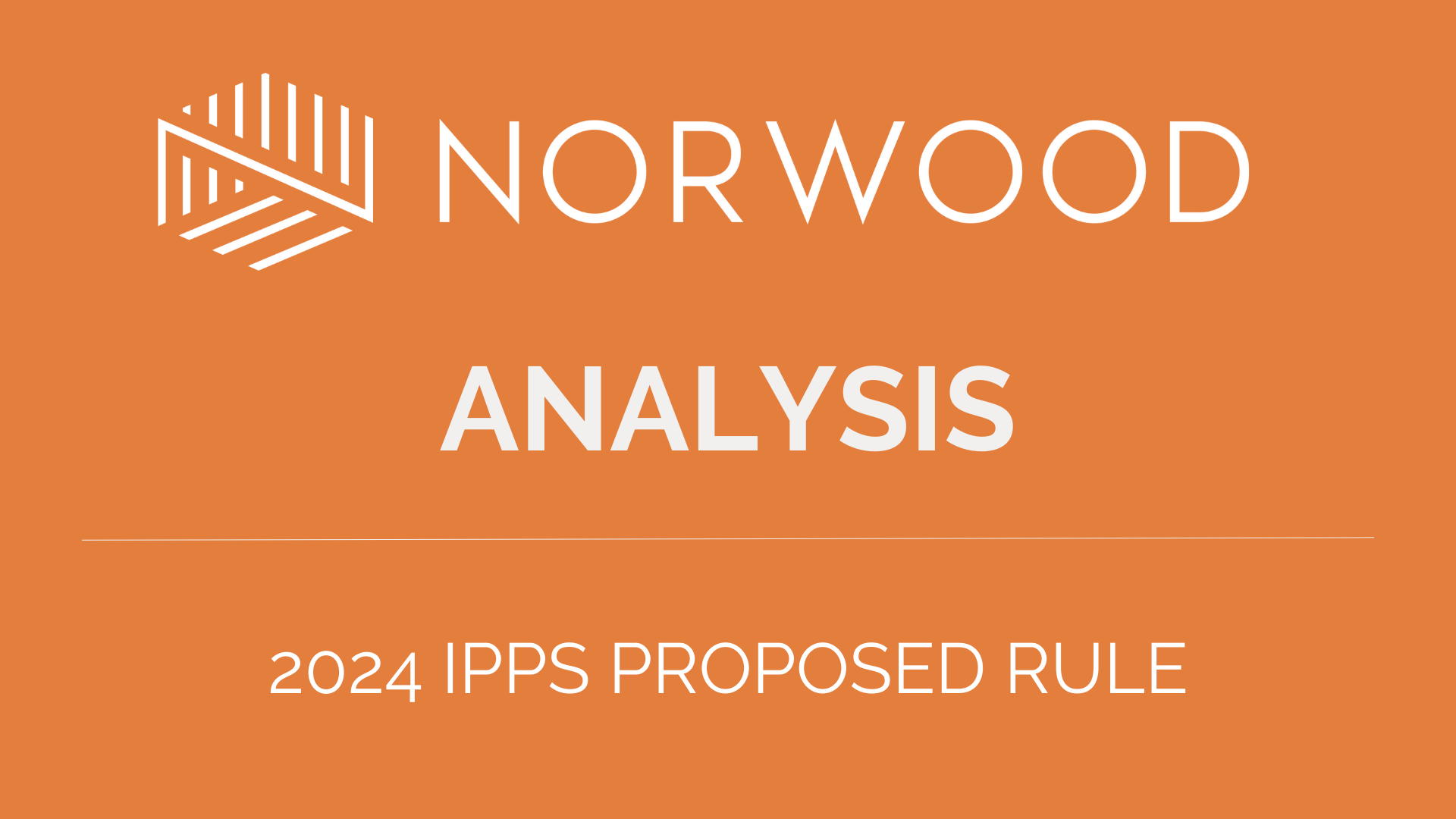 CMS released the 2024 Inpatient Prospective Payment System (IPPS) proposed rule on Monday, April 10. Links to the summary and the rule in full below.
I love that homelessness, which was already a reportable code, will now be paid as a complication/comorbidity (CC). Homelessness CCs include:
Z59.00

Homelessness unspecified

Z59.01

Sheltered homelessness

Z59.02

Unsheltered homelessness
Cue a rash of homelessness that we never really knew existed. Which it has, particularly since the defunding of mental health and closing of state facilities in the 1960-1980s.
As I always like to state, housing status codes and other SDOH should have been reported all along, but the reality is that, barring AI scanning and autoassigning these codes, some human has to review the documentation (reminder: SDOH can be coded from nonclinician notes including social workers), which means time and attention taken from other responsibilities. Aligned incentives are a powerful thing.
I always leap to the discussion of MS-DRG changes and the supporting tables to see what CC/MCC changes CMS has proposed. 
Proposed additions to the MCC list include: 
A41.54, Sepsis due to Acinetobacter baumannii

D57.04, Hb-SS disease with dactylitis

D57.214, Sickle-cell/Hb-C disease with dactylitis

D57.414, Sickle-cell thalassemia, unspecified, with dactylitis

D57.434, Sickle-cell thalassemia beta zero with dactylitis

D57.454, Sickle-cell thalassemia beta plus with dactylitis

D57.814, Other sickle-cell disorders with dactylitis

I21.B, Myocardial infarction with coronary microvascular dysfunction

J15.61, Pneumonia due to Acinetobacter baumannii

J15.69, Pneumonia due to other Gram-negative bacteria

K35.210, Acute appendicitis with generalized peritonitis, without perforation, with abscess

K35.211, Acute appendicitis with generalized peritonitis, with perforation and abscess

K35.219, Acute appendicitis with generalized peritonitis, with abscess, unspecified as to perforation

K68.2, Retroperitoneal fibrosis

K68.3, Retroperitoneal hematoma

O90.41, Hepatorenal syndrome following labor and delivery

O90.49, Other postpartum acute kidney failure

R40.2A, Nontraumatic coma due to underlying condition
J15.6 Pneumonia due to other Gram-negative bacteria is proposed for deletion as an MCC.
Proposed CC additions list is long; in addition to homelessness a few highlights include I24.81 Acute coronary microvascular dysfunction, I24.89 Other forms of acute ischemic heart disease, some tachycardia codes, intestinal failure (K90.83) and more. Eight CCs are proposed for deletion, these include at least four semi-nonspecific codes (I24.8 Other forms of acute ischemic heart disease, for example).
CMS is proposing little to no substantive changes to the Hospital Readmissions Reduction Program or the HAC Reduction Program, but is proposing several changes to the Hospital Value Based Purchasing program. These include adopting the Severe Sepsis and Septic Shock: Management Bundle measure in the Safety Domain beginning with the FY 2026 program year, and changes to total knee/total hip and HCAHPS (aka, patient ratings of hospital care including staff responsiveness, pain management, etc).
As a reminder everything mentioned above is only PROPOSED; CMS has a comment period and takes those into account before making policy changes final in August.
Overall CMS estimates a 2.8% increase in IPPS payments for hospitals who participate in the Hospital Inpatient Quality Reporting (IQR) program and are meaningful HER users, a number the American Hospital Association is already calling far too low given the current state of inflation and other financial pressures on hospitals. 
Resources
Link to proposed rule and tables, including Tables 6I.1-2 and 6J.1-2 (proposed CC/MCC additions/deletions): https://www.cms.gov/medicare/acute-inpatient-pps/fy-2024-ipps-proposed-rule-home-page
By Brian Murphy In my ACDIS days we launched the CCDS-O (outpatient) certification in 2017. The response,…
Read More

Stop hating on hospitals. It's a sentiment most Off the Record podcast listeners would probably agree with. But…
Read More