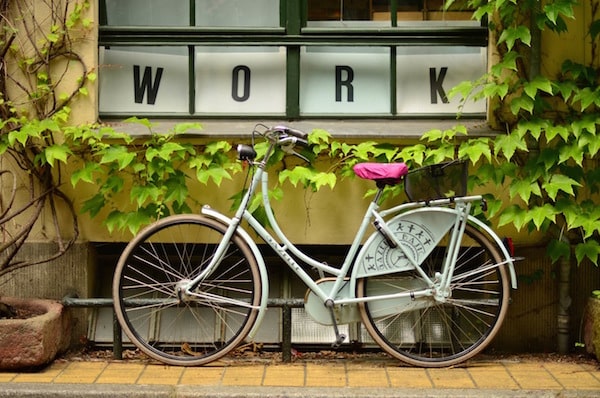 Stress in the workplace is inevitable. But chronic, debilitating stress is not, even if you work in an inherently stressful profession. Research shows that ongoing pressure accompanied by increased demands contributes to stress at work. In order to keep your sanity, there are surefire ways to assist, even at the most stressful times.
Consider following these tips to help manage your stress level, ultimately improving your career.
Surround yourself with positive people.
The people you surround yourself with at work can make a huge impact on your level of peace, satisfaction, and positive outlook. Hanging with the "chain gang" can contribute to stress, especially if the crowd you're with likes to complain. Choose who you associate with wisely. Find supportive and relaxed individuals who are fun to be around and nurture rather than hinder your mindset.
Take care of yourself.
Reducing stress at work is often contingent on what you do outside the workplace. Pay attention to your physical and your emotional needs. When these needs are met, you are stronger, wiser, and more resilient to stressful situations. Regular exercise provides stress relief and improves the mood. Healthy food choices and plenty of rest also make you more resilient. Remember to put yourself first and meet your basic needs.
Prioritize and organize.
The first-things-first rule is one that allows you to regain control over stressful situations at work. You may face a hundred pressing emails every Monday morning or an inbox full of managerial requests. To survive you must be able to prioritize and organize by the level of importance. Try making a list of to-dos on a daily basis. Tackle them by priority level and do the difficult ones first. Be willing to compromise if you are unable to complete everything you wanted to in a day. Remember, tomorrow offers another 24 hours.
Avoid over-committing.
Whether it's scheduling things back-to-back, double-booking appointments, or trying to fit too much into a single day, over-commitment can leave you stressed out. Many times we underestimate how long a project might take us. We set personal goals that go unmet simply because we underestimate time. Blocked goals may result in added stress. Focus your attention on the shoulds and musts and drop tasks that are unnecessary. Avoid overcommitting and find yourself more at peace during the day, and night.
Focus on what you love about your job.
It's easy to get wrapped up in complaints and what is wrong with the workplace. A healthier focus allows you to reconnect with what you like about your job, rather than what you dislike. Maybe your job highlights a skill you enjoy, such as writing or computer programming. Rather than focusing on the deadline of the project, live in the moment. Focus your attention on the happiness the job brings and what you are contributing by doing it. When you focus on what you love about your job you are happier and more content while doing it.
The post 5 Surefire Ways to Stress Less At Work appeared first on Nemo Demo Site.
By Brian Murphy In my ACDIS days we launched the CCDS-O (outpatient) certification in 2017. The response,…
Read More

Stop hating on hospitals. It's a sentiment most Off the Record podcast listeners would probably agree with. But…
Read More